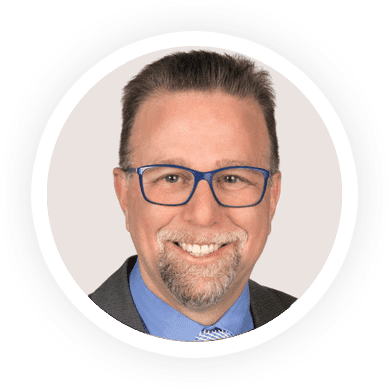 David Bliss, MD FACS, FAAP, RMO, CEO
Project Executive; Company Owner
Years of Industry Experience: 11
Vice-Chair of the Hospital Building Safety Board and previously served as
Chair of the Energy Management and Technology Committees for HCAI
Helped write new NFPA 99 standards for hospital energy systems
Licensed California Pediatric Surgeon with direct knowledge of the operating
requirements and pressures faced by Children's Hospitals across the nation
and specifically California
EDUCATION:
Harvard University Boston, MA A.B. cum laude
UC San Diego School of Medicine M.D.
HOSPITAL BUILDING SAFETY BOARD:
Member 2018 – Present
Chair Energy Comm: 2018-2020
Chair Tech. Comm. 2019-2020
Vice-Chair Board 2020-Present
NFPA 99 Comm. 2021
INVITED SPEAKER ON HEALTHCARE MICROGRIDS:
California Energy Commission 2019
California Society of Healthcare 2019
American Society of Healthcare 2020
Intersolar Conference 2020
Microgrid Knowledge 2021-22
GRANT RECIPIENT:
CEC PON-14-301 ($4.77MM) 2015
CEC GFO-15-312 ($1.5MM) 2016
CEC GFO-19-306 ($8.35MM) 2020
Developer, builder, and owner: Kaiser Permanente Renewable Energy Microgrid 2017
Led the team applying for, and receiving, a $4.77MM grant from the California Energy Commission to fund the first renewable energy microgrid for a hospital in California. This resulted in interconnection to essential power, revision of NFPA 99 standards, and development of a novel microgrid controller designed for healthcare environments.
Consultant and Provider of BESS and Controls:
San Benito Healthcare Foundation Microgrid 2018 Oversaw the development, procurement, installation, and commission of the Battery Energy Storage System (BESS) and controls for the microgrid at the San Benito Foundation medical clinic completed in 2019.
Developer, builder, owner: Kaiser Ontario Renewable Energy Microgrid Serving Critical Power
Applied for and received an $8.35MM grant from the California Energy Commission to develop, design, engineer, build, own, and operate the first microgrid to support critical power in a hospital. He was able to secure the Kaiser Ontario site and
assemble a team of experts for project execution – resulting in a project that has fundamentally changed the perspective regulatory agencies have on renewable energy microgrids as a source of backup power for hospitals.
Developer, builder, owner: DC Fast EVSE, Shops at Mauna Lani, HI 2014
Successfully negotiated with the mall management, the local utility, community organizers, and other stakeholders to design, engineer, build, own and operate the first DC fast electric vehicle charger on the Island of Hawaii. The system operated continuously for several years before being sold to the utility.