IRA Impact for Low Income Communities
What the Inflation Reduction Act (IRA) Dollars Can Do For Your Attainable and Affordable Housing Facilities
Installation of Renewable Energy Sources In Affordable Housing Communities Are Now Eligible for Groundbreaking Government Funding
If you own or manage an affordable housing development, you understand the urgency of maximizing your facility's funding. Unfortunately, solar energy has not been historically affordable to members of low-income communities. 
However, the passage of the Inflation Reduction Act (IRA) provides generous incentives for low-income housing projects who install solar panels and other forms of environmentally-friendly technologies.
Solar energy panels offer facilities a way to operate independently of a major power grid, giving them autonomy and stability that lowers recurring bills while requiring little capital spend.
From providing a reliable power source to dramatically conserving your annual energy bill, renewable solar energy offers an efficient, reliable way to slash your operating costs, appease investors, and avoid costly downtime due to outages and fuel shut-offs. 
Learn more about options for solar energy and get your facility analyzed below.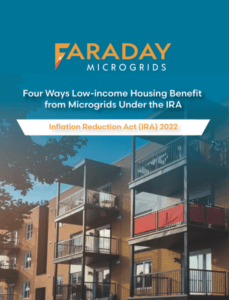 Four Ways Low-Income Housing Benefit from Microgrids Under the IRA. 
Connect with Faraday to determine how you can maximize the IRA programs for your facility
Faraday Microgrids are the SMART Way to Take Charge of Your Energy Project
Integrating renewable energy into your commercial building or nonprofit can seem like a never-ending project. With Faraday, you're not just solving one energy problem – you are taking charge of your entire energy system, from production to storage to utilization and, of course, cost. Knock out steep utility energy costs, flatten spikes, maintain operations during utility outages.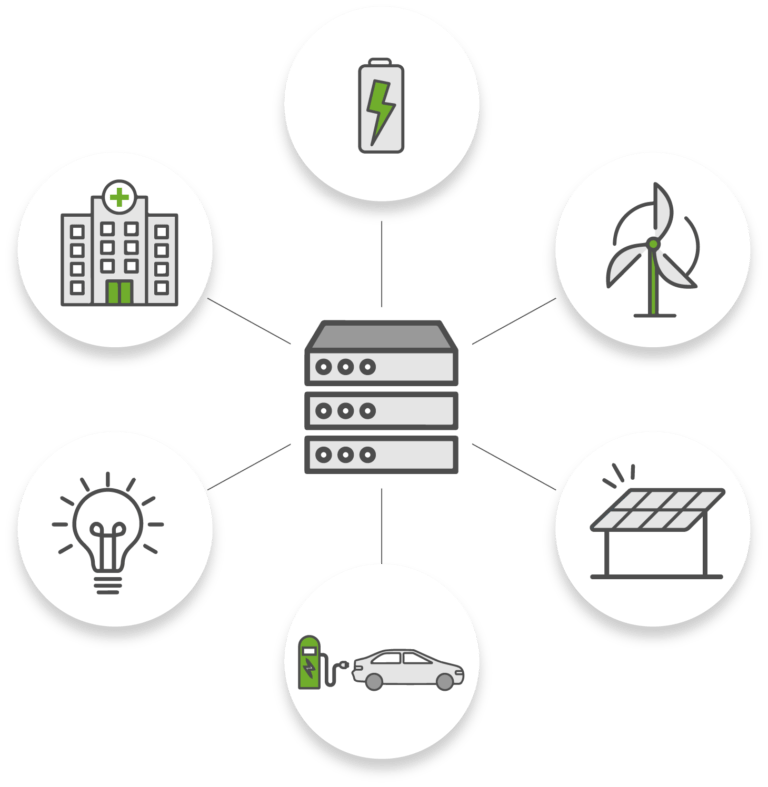 Install solar panels in underutilized spaces such as parking lots, roofs, and open land.

Solar panels generate power, which is stored in batteries and ready to be deployed.

Automated intelligent controls for optimal utilization to slash demand peaks and reduce overall facility usage.