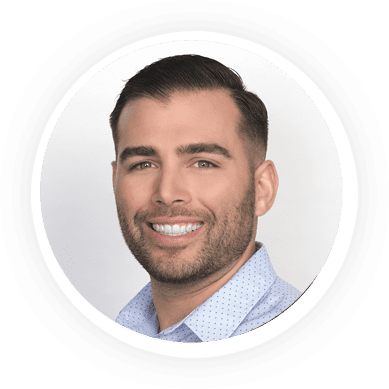 Years of Industry Experience: 10
Extensive experience in both construction management and construction
field work, bringing a strong operations and project management ability to
the team.
Provides diligent and detailed oversight of projects, and expert coordination
of staff and subcontractors, to consistently deliver projects on time, in or
even under budget, and to the satisfaction of each customer.
EDUCATION:
Portland State University: Portland, OR
B.S. Finance with training in financial analysis, operations, and management
BUSINESS AND FINANCIAL SOFTWARE:
Microsoft Project Proficient
Procore Expert
Plangrid Proficient
Bluebeam Expert
Autocad Proficient
OnScreen Takeoff Proficient
Sage100 Proficient
CONSTRUCTION FIELD EXPERIENCE:
Skilled at communicating with all levels of personnel with a demonstrated capability to defuse conflicts and maintain a productive work group.
RAPID SKILL ACQUISITION:
High aptitude in improving personal and team performance through learning new skills and methods.
COMMUNICATION:
Able to communicate at all levels from labor through ownership
Keeps teams on task through clear information and regular contact
Demonstrated ability to lead teams and be accountable for performance
ORGANIZATION AND EXECUTION:

Demonstrated capacity to lead large teams
across multiple projects
Collaborates with leadership and customers for implementation
Committed to project delivery on-time, onbudget, and with highest quality 

Director of Operations: Faraday Microgrids
In this role, Mr. Bliss directly oversees the day-to-day operations of the company. His roles and responsibilities include:
Project procurement, management and coordination
Staff management
Business development
Grant writing and reporting
Estimating, analysis, and contract review/negotiations
Financial analysis and general accounting
Value engineering
Application Developer: Faraday Microgrids Load Profile Analytics Application
Mr. Bliss developed a software tool for Faraday Microgrids that is used to analyze facility load data to determine optimal system configuration for maximizing the goals of the facility whether they be energy expense savings, back-up power, or some combination.
Whitaker/Ellis (Commercial Structural Concrete) Portland, OR: Project Manager [Total Project Value Managed: $74 million] 06/2016-10/2020
Project coordination and management
Subcontractor acquisition and management
Schedule and budget creation and execution
Financial forecasting
Training/overseeing/managing project engineers
Contract review/negotiation and document organization
Change order creation and execution
Value engineering
Project Manager: Kaiser Permanente Ontario Microgrid Project ($8.35MM)
The Ontario microgrid project includes 2 megawatts of solar, 1 megawatt of fuel cells, 9 megawatt-hours of battery, and over 6 megawatts of diesel generation that will be interconnected to the Critical branch of the hospital emergency system.
The system is designed to be able to island the entirety of required hospital operations for a minimum of 10 hours and is the first of its kind. Mr. Bliss' responsibilities have included team formation, organization, and management; oversight of project implementation; information dissemination; budget compliance; and California Energy Commission grant management.

He has successfully managed multiple major consultants and subcontractors, various suppliers, communications with site representatives, and submissions to HCAI, PG&E, and the City of Ontario. Despite obstacles related to insolvency of one major supplier, site features requiring design adjustments, and being the first project to connect to critical power of a hospital, the project is currently on-time, on-budget, and has received interconnection and HCAI approvals.
Operations Manager: Kaiser Permanente Richmond, CA Microgrid ($4.77MM)
The Richmond microgrid project was completed in 2017. Since joining the Faraday Microgrids team full time, Mr. Bliss has taken over responsibility for day-to-day management of the systems including preventative maintenance, repairs, controller development, and reconciliation.
He interfaces with the controls management team to ensure continued systems technical and financial performance.