A New Law in the State of California Requires that ALL Skilled Nursing Facilities (SNF) Have 96 Hours of Onsite Backup Emergency Power Beginning January 2024. Here's How Partnering with a Microgrid Design, Build Team Will Help You Achieve Compliance and Save Big.
Can we use a healthcare microgrid to support select emergency energy loads, and not the entire facility, if we wanted to?" 
One thing is clear – all facilities will have to support a revised list of "emergency" loads, including several that are probably not connected to your existing backup systems. The opportunity to add a renewable energy microgrid to meet all of the requirements AND reap multiple other benefits is a new and better way to tackle this problem.  
On January 1, 2023, the new law went into effect requiring all SNF in the State of California to have 96 hours of backup power capacity (onsite or reliably deliverable) supporting life-saving equipment, including many loads not previously required (including, but not limited to HVAC, ventilators, refrigerators, AEDs, crash carts with defibrillators, intervening as therapy equipment, feeding pumps, IV pumps, nebulizer machines, suction equipment, and medication dispensing units) by January 1, 2024.
What are the options to meet this aggressive timeline? Read more HERE.
One important approach is to install a microgrid.
How Can Installing a Microgrid Keep Me in Compliance?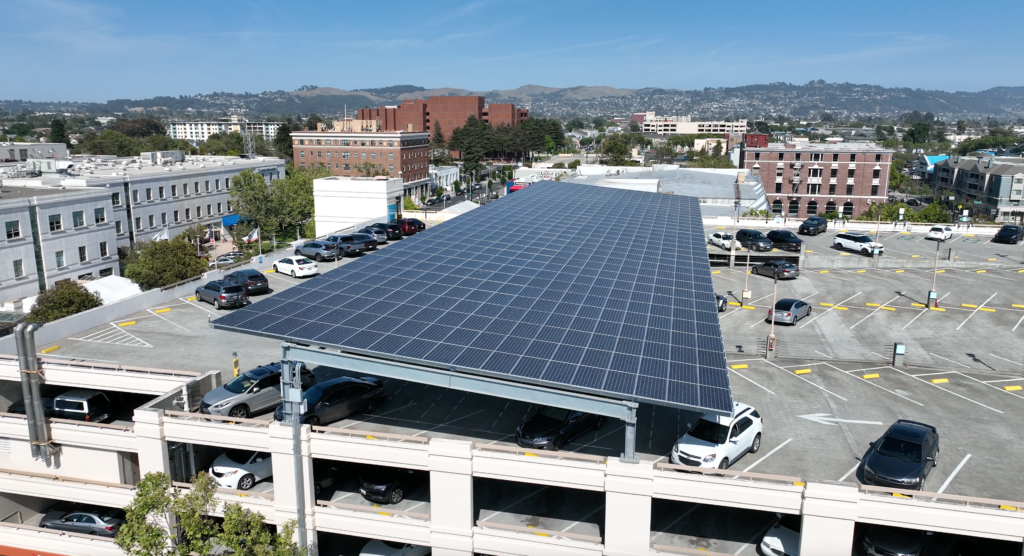 A microgrid is designed to generate, store, and deploy power when and where your facility needs it. Microgrids can operate routinely to significantly decrease utility energy costs, and can power facilities for prolonged periods when the utility goes down. With either enough capacity built into the microgrid or a method included to supplement its capacity in prolonged emergencies, microgrids can meet the statutory requirements.
Will My Facility Remain In Compliance If I Segregate My Energy Loads?
Yes, segregation of energy loads is code compliant. 
As long as the energy load at your facility adds up to a 96 hour support time for the required loads, you can utilize one or a variety of resources to support your load.
How Can a Microgrid Save Me Money?
Microgrids stack several sources of value that simply cannot be realized with any other backup energy resource. Onsite energy generation, storage, and time-shifting significantly reduces utility energy purchases. Battery discharge of stored power can achieve remarkable "peak shaving" to reduce demand fees.  Tax credits of up to 60% of project cost combined with accelerated depreciation means the system pays for itself much sooner than any other tool. Finally, the addition of a sustainable system draws new clients, employees, patients and families that are looking for "green" companies and facilities.  
Unlike idle assets like diesel generators that do not produce any value 99%+ of the time, but have significant associated direct and indirect costs, microgrids work on behalf of sites continuously and can be part of a larger strategy to reduce operational costs, improve margins, and stop the hemorrhage of capital to the utility.
Whether you're looking to remain in compliance, drive down your energy spend, or simply supplement your backup power sources, a microgrid is a powerful investment that comes with many significant and lasting benefits. 
From lower monthly energy bills to a reliable source of emergency power, microgrids have the potential to slash your budget and boost your facility's performance. 
Schedule your FREE facility analysis with the experts at Faraday Microgrids today.