2022 is the eighth consecutive year in which 10 or more billion-dollar weather and climate disaster events have wreaked havoc on the United States.
Wondering what you can do to lessen the impact of climate disasters on your Southern facility? Here are three ways installing a Faraday renewable energy microgrid can benefit you, your building, and your bottom line.
1. A Microgrid Safeguards Your Facility in the Event of a Natural Disaster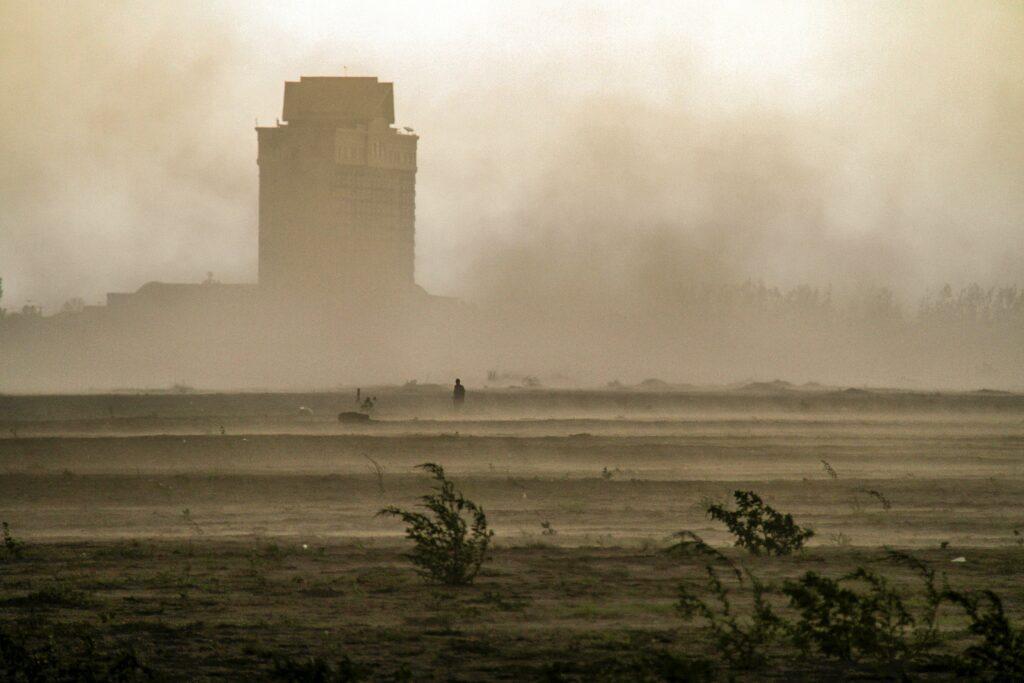 In the last five years, the average cost of natural disaster-related events in the United States has been approximately $148.4 billion per year. With significant coastal exposure, high sea level, low-lying land, and volatile temperatures, the South is particularly vulnerable to devastating natural disasters. This includes typhoons, hurricanes, storm surges, and flash flooding. 
Facilities that depend on the utility grid for power are frequently rendered helpless in the event of mass power outages. But, facilities that employ on-site energy generation (solar, wind), energy storage, and controls (microgrid) may continue powering their operations seamlessly. Even in scenarios where backup fossil-fuel generators might run out of fuel, renewable energy microgrids can continue to generate and distribute power intelligently and allow continuity of essential services.
Microgrids can be particularly important in the most devastating of circumstances. It might take days, weeks, or even months to re-establish safe utility energy services. But microgrids may ride through the same events or begin operating as soon as the acute disaster has ended. When configured by an expert team such as Faraday Microgrids, these flexible, resilient, and clean systems can provide unprecedented support even in the most challenging of environments.
2. It Allows You to Remain Fully Operational in Sweltering Conditions
A Washington Post analysis found that today's climate conditions have caused an estimated 46 percent of Americans to endure at least three consecutive days of 100-plus degree heat, on average, each year. Over the next 30 years, that number will increase to 63 percent of the total population.
The South is the most at risk when it comes to experiencing these simmering temperatures:  The same analysis showed that some southern states, such as Texas and Florida, could see over 70 consecutive days with the heat index topping 100 degrees Fahrenheit!  And this is happening while the population is aging, the need for all forms of service and support grows, and resources to manage heat emergencies become more unreliable.
When temperatures rise, power grid usage skyrockets as people attempt to combat blazing heat with air conditioning and indoor electrical usage. And as the burden on the power grid grows, the likelihood of widespread outages climbs higher and higher. 
With a microgrid, you can store energy for use during 'peak periods'. This eliminates expensive peak-time energy rates while also guaranteeing your facility won't be plunged into darkness or heatstroke when the grid goes down due to blazing temperatures. And this doesn't just apply to heat emergencies. Residents of Texas can attest freezing conditions can also bring the grid down. Having a reliable, resilient, and safe Faraday renewable energy microgrid can protect against a wide range of power emergencies.
3. Microgrids Lower Overall Energy Spend
Instead of calculating exactly how much energy you stand to save with a microgrid installation, maybe a better question to ask is, "What is NOT having a microgrid costing me?"
A Stanford University climate and energy expert estimated that a 48-hour outage to 800,000 California customers in October 2019 cost about $2.5 billion. That's $2.5 billion that disappeared in just two days! 
With a microgrid, energy is stored and utilized as needed. Microgrids reduce facility consumption and maximize output to drive down monthly and annual energy bills.
And while every facility is different, it's estimated that a facility can save up to 60% of their annual energy bill after transitioning to a microgrid.  What could that 60% be doing for you now if instead of sending it to the utility, your facility spent it on growth, productivity, and future success?
Faraday Microgrids makes the transition to a microgrid model easy and efficient.